Preventive Maintenance
Every machine will need servicing eventually. Ideally, the best kind of repairs are those that happen before an emergency. Preventive maintenance is the best way to prevent a sudden, potentially catastrophic need for repairs. As the operator of the machine in question, you may not always have the time or manpower to complete necessary preventive maintenance yourself.
At Cornerstone Mechanical, we pride ourselves on providing the maintenance you need—emergency or otherwise. Even so, we know that the best kinds of emergencies are the ones that never happen. To keep your operation up and running at peak efficiency, Cornerstone offers quarterly, semi-annual, or annual preventive maintenance scheduling to meet your machinery's needs.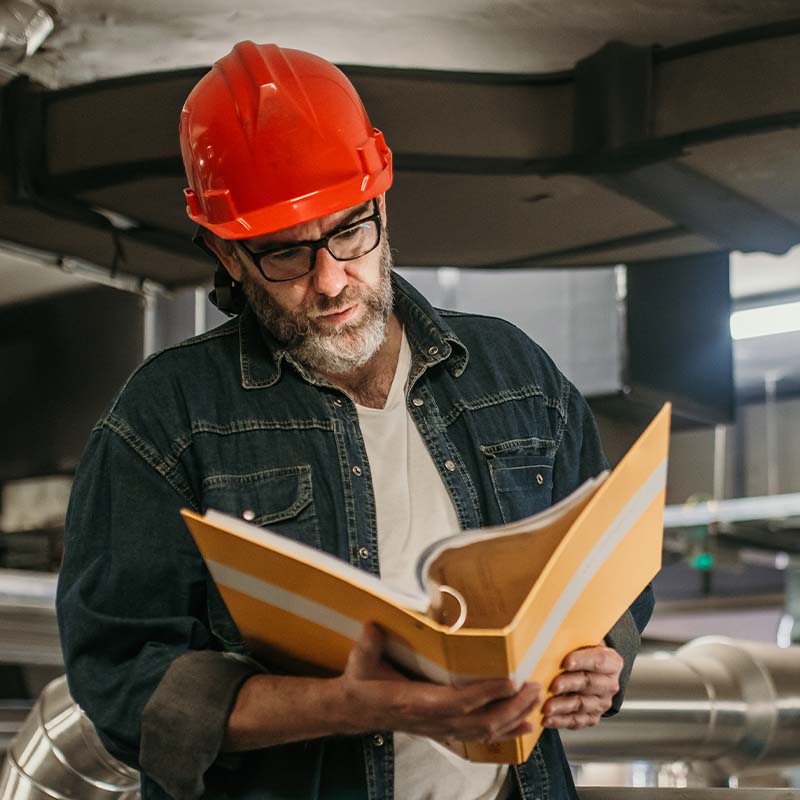 Our Preventive Maintenance Process
For starters, we'll inspect your equipment for any signs of wear or damage. Our expert technicians will investigate grease bearings, replace oil, tighten belts, check coupling gaps, and verify alignment conditions on top of anything else you may need. We can also set up your preventive maintenance and predictive maintenance programs to be done in conjunction so that you get the best of both worlds.
Best of all, for each preventive maintenance appointment you schedule, there's one less emergency waiting for you down the road. To keep your operation running as smoothly as possible, and to prevent the work stoppages and anxiety caused by predictable (but neglected) maintenance issues, trust Cornerstone Mechanical, by scheduling your preventive maintenance today.

Benefits of Preventive Maintenance
As a barrier against unexpected malfunctions, and a boost to production and operational confidence, preventive maintenance is its own reward. Even so, there are numerous other benefits to scheduling regular preventive maintenance, including:
Preventive Maintenance With Cornerstone Mechanical
As with your car, your home, or even your own health, preventive maintenance is as beneficial as it is irksome. Buy back your time by trusting Cornerstone Mechanical, Inc. for all your preventive maintenance needs so that you can get back to business and stay that way.
Proudly serving communities in Northeast Texas, including Dallas and Fort Worth, our preventive maintenance services are here for you however often you need them to feel comfortable about your operation. To schedule preventive maintenance, call Cornerstone Mechanical today at 214-570-9498.