Laser Alignment
Maintenance supervisors know that when machines are down and production losses are growing, laser alignment is the fastest and most accurate method of coupling alignment. At Cornerstone Mechanical, our technicians have performed laser alignments on machinery ranging from fractional motor-pump sets to 8,000 HP motor-driven centrifugal compressors.  
Cornerstone Mechanical's laser alignment services compliment our machinery vibration analysis and balancing services. We'll also go the extra distance to keep you up to date on the workings of your machinery by providing vibration values and vibration spectra tables as part of our detailed reports. These reports also document the as-found and as-left alignment values, along with the shim changes and horizontal movements of the machinery feet, to give our clients a reference point for any future services.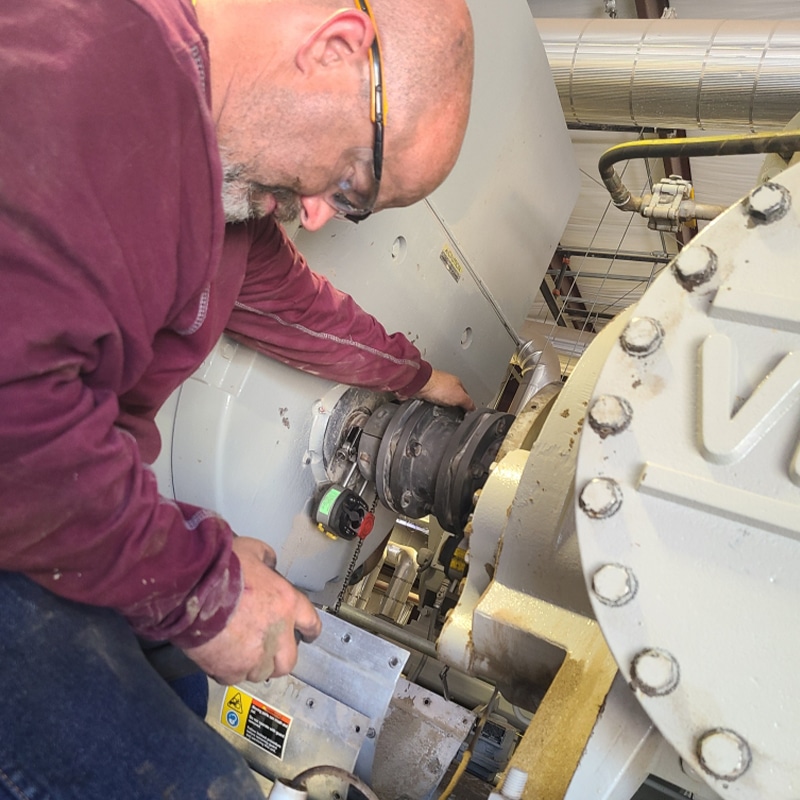 Laser Alignment Capabilities
The combined experience of our skilled teams provides a solid foundation for the dependability of a professional company. We are confident that the quality of our service will be superior, and we guarantee the work we perform will be accurate and concise.
When machines are down and production losses are mounting, few methods can get you back up and running at maximum efficiency quite like an accurate laser alignment. The dynamic experience of our technicians combined with an easy-to-read alignment report can restore your confidence in your equipment.
Laser Alignment With Cornerstone Mechanical
Above all else, laser alignments must be accurate and comprehensive. Cornerstone Mechanical, has the diverse experience, attention to detail, and in-depth reports you need to get back in business and stay that way.
Proudly serving communities in Northeast Texas, including Dallas and Fort Worth, our laser alignment technicians are here for you whenever you need them. For scheduled or emergency laser alignments, call on Cornerstone Mechanical, today at 214-570-9498.