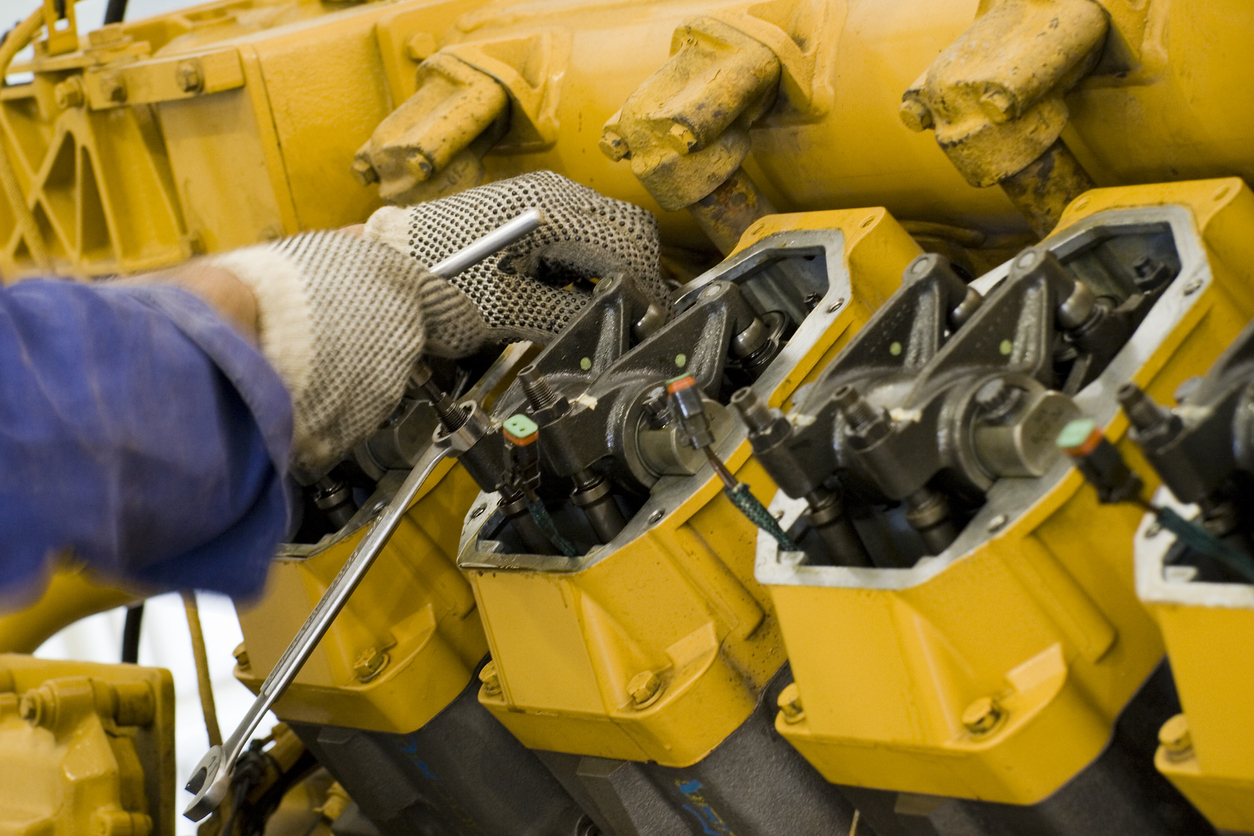 Up & Running – Top 5 Best Practices for Machine Maintenance
For industries in Fort Worth and Dallas, TX, machine health and business health are one and the same. You can't stay up and running consistently and successfully without your industrial machinery. But sometimes, maintenance schedules get out of control and the rigors of running a business make it difficult to maintain best industrial machine maintenance practices.
Cornerstone Mechanical Services, Inc., offers this simple guide to the top 5 best practices for machine health, business health, and hitting your production goals quarter after quarter.
Start Off on the Right Foot
Your working relationship with a piece of industrial machinery starts once it's installed on your factory floor. But just like human relationships, we don't often get a chance to make a second or third impression. Installing your machine correctly the first time around is absolutely essential to years of reliable service.
Imbalanced machinery is more likely to wobble, causing accelerated wear and tear on individual components and the machine as a whole. For the best peace of mind (and the best working relationship) consider commissioning and grouting to ensure that your installation site is optimized before work begins for rotating or centrifugal machinery especially.
Keep it Balanced
Once your machine is installed properly, you'll want to keep it balanced for smooth operation day in and day out. Certain maintenance schedules (such as predictive maintenance) rely on estimating when individual components will need to be replaced. 
Improperly balanced machines, however, expand the margin for error, causing degradation in certain components far ahead of time. This leads to breakdowns, expensive emergency repairs, and possibly even work stoppages and missed production goals for the quarter.
For business health and machine health, keep your machines balanced with dynamic balancing and laser alignment services.
Understand Your Machine's Needs
No two industrial machines are built alike. With different functions, levels of complexity, and expected runtimes over the course of weeks and months, each machine's needs will be different. So, how do you know when to be on the lookout for a scheduled checkup?
To understand your machines, all you have to do is read their instructions. Most machines come with a recommended maintenance appointment window dictated by either usage hours or flat time periods.
Usage hours suggest calling in the pros every X hours of usage, so this method requires keeping a daily tally of those working hours. The other indicator—flat time period—may suggest maintenance once a year, twice a year, etc. Your machine should come with a recommended maintenance suggestion, and it's best to follow that suggestion.
Predict Rather than React
Emergency maintenance will always be more expensive and stressful than scheduled maintenance. Better still, you can't schedule emergency repairs when they're most convenient. By scheduling preventive and predictive maintenance, you're chipping away at the likelihood of corrective or emergency maintenance.
Predictive and preventive maintenance can:
Happen when it's most convenient

Save you $$$ on emergency repair jobs

Keep you open and working during operating hours

Prevent work stoppages

Prevent unexpected shortfalls in production
Schedule Maintenance
Nobody knows how your business works better than you do. If you've tried to keep a close watch on scheduled maintenance, but found yourself distracted with the 99 other things you're responsible for each day, then it may be time to trust someone else with the job.
Mechanical service companies (such as Cornerstone Mechanical) can assume responsibility for your machine maintenance needs. With a partner like Cornerstone Mechanical, you can rest easy in the knowledge that someone else is keeping a tight watch on the health and operational fitness of your machines.
Contact Cornerstone Mechanical
At the end of the day, you feel better knowing that you've given your machines everything they need to succeed. These best practices can keep you hitting production goals by keeping your machines humming, turning, pounding, shaping, and whatever else you need them to do.
For machines of all kinds, there's Cornerstone Mechanical in Fort Worth and Dallas, TX. We'll keep an eye on what your machines need so that you can turn your eyes elsewhere.
---
Heavy vigilance for heavy machines—Cornerstone Mechanical
The best practice any industrial leader can have is hiring a trusted maintenance partner for their machines. Cornerstone Mechanical can take the burden of maintenance off your hands and turn it into an advantage for your machinery, your workforce, and your bottom line. To learn more, contact us or call (214) 570-9498 today!