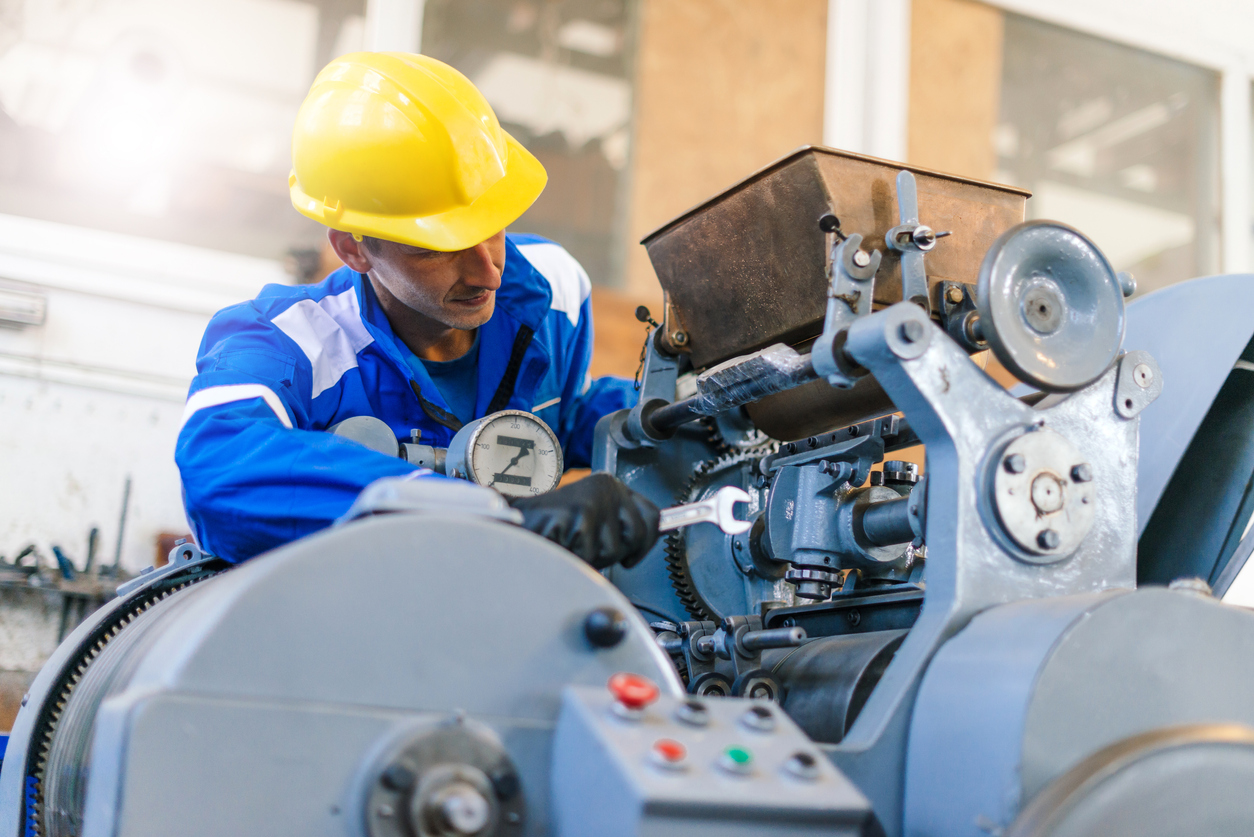 Fix it Before it Breaks with Preventive Maintenance
In business, as in life, knowing the future could provide unlimited benefits. But sadly, no crystal ball can reveal when your machinery will fail, leaving you stranded, shut down, or with an emergency situation to deal with. There is, however, the next best thing to seeing the future: preventive maintenance.
Just as its name suggests, preventive maintenance is designed to identify, repair, or replace critical machine components today that might otherwise cause a work stoppage or emergency situation tomorrow. Preventive maintenance may not be a window into the future, but it can give you the confidence you need to plan for smooth future operations and continued success.
Here are just a few of the top benefits of a quarterly, semi-annual, or annual preventive maintenance schedule with Cornerstone Mechanical.
Prevent Emergencies
On the streets and highways, an emergency sounds like sirens from an ambulance or fire truck. In the shop or on the factory floor, emergencies sound like grinding, vibrations, funny noises, or—when a machine fails to start—nothing at all.
Emergency situations are never welcome. Rather than stopping the whole operation to deal with a critical and unexpected problem somewhere down the line, preventive maintenance gives you the security and confidence you need to plan on profitability and a good day's work all year long. Spare yourself the future anxiety and serious expense of an emergency by preventing it from happening in the first place.
Prevent Stoppages
If time = money, then work stoppages = a loss of revenue. The best businesses run like the finely tuned machines they rely on, but when those very same finely tuned machines break down, a similar breakdown may cascade across your organization.
Preventive maintenance can be performed throughout the year to prevent such work stoppages from ever taking shape. The expert technicians at Cornerstone Mechanical can investigate, grease bearings, replace oil, tighten belts, check coupling gaps, and verify alignment conditions in addition to any other specific maintenance requests you may have, giving you peace of mind and peace of predictable revenue. 
Save Time
In an ideal world, you and your team would have the time to perform preventive maintenance yourselves. Unfortunately, the realities of business don't always allow us the time we need.
By outsourcing your preventive maintenance, you don't have to worry about clearing your schedule or allocating time you don't have to ensure your machinery is in tip-top operating condition. Furthermore, when you schedule preventive maintenance, you can set aside the perfect time for it, avoiding emergencies, work stoppages, or any other unexpected developments which could impact your bottom line.
Improve Mean Time Between Failures
No belt, bearing, gear, or coupling will last forever. Without preventive maintenance, operational failures are as certain as the sunrise. That inevitability, however, is certainly no justification for letting a part fail on its own. Failures in one component can cause additional damage, impacting the operation and endurance of other parts within the whole.
Preventive maintenance doesn't just prevent emergencies, it also prevents the time between possible emergencies and individual component failure. Each preventive maintenance session you perform extends the sum total of a machine's life and extends the period between possible part failures. 
Seeing the Future
It doesn't take a crystal ball or psychic to know that machines will fail unless they're repaired or maintained. But finding the time to perform your own preventive maintenance can also be tricky. By scheduling preventive maintenance with Cornerstone Mechanical, you take back control over the health of your industrial machinery while also preventing costly and time-consuming emergencies down the line.
Predictability in machine operations is a must-have in your industry. To that end, Cornerstone also offers predictive maintenance in the form of a vibration monitoring program. Together with preventive maintenance, and predictive maintenance, we can identify problems before they cause failures, allowing you time to source the needed parts and schedule maintenance when it's convenient for you. 
As a family- and woman-owned business serving the Dallas, Fort Worth, and surrounding Texas communities, we're here to keep you up and running today, tomorrow, and every day that follows. 
---
Prevent failure by planning for it with Cornerstone Mechanical Services, Inc.
Time, friction, abrasion, vibrations—whatever causes individual components to fail, Cornerstone Mechanical can identify the issues, order parts, and perform maintenance to keep your business running smoothly. Don't spend time preventing failure when you could be working instead. Let Cornerstone schedule regular preventive maintenance when it's convenient for you so that all those future emergencies never happen in the first place. To schedule your preventive maintenance appointment, or to learn more about preventive maintenance services, contact us or call (214) 570-9498 today!