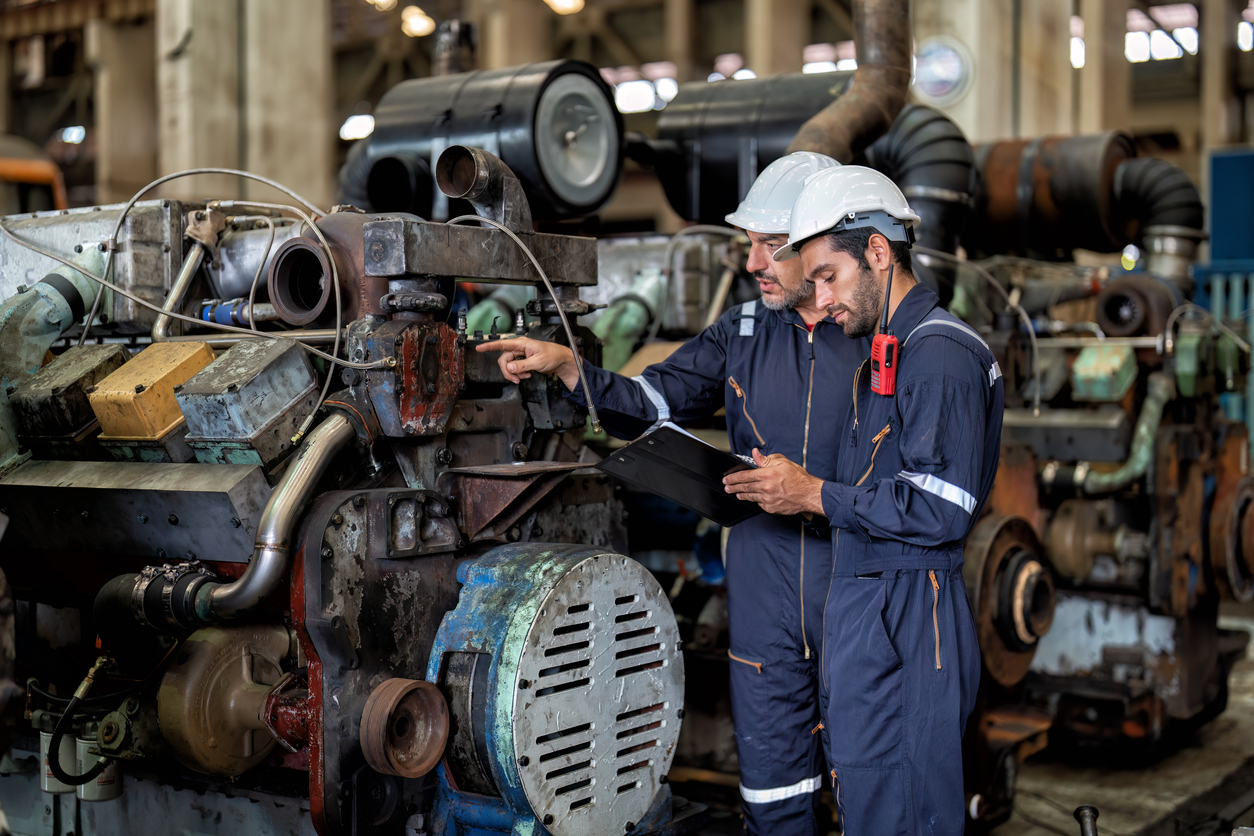 As a heavy industry professional, you know that the right equipment can make the difference between success and failure. The best machinery may not guarantee prosperity, but it won't hurt your odds.
At Cornerstone Mechanical Services, Inc., we've learned the same lesson. Since 1995, we've helped everyone from shingle manufacturers to water treatment plants when installing, maintaining, and reliably operating their equipment. 
Now, we've trained our analytical minds on the value of our own tools. After a period of self-reflection and professional networking, we've settled on an exciting new partnership that can accelerate outcomes for all involved. 
Cornerstone Partners with Erbessd Instruments For Preventative Maintenance
For the last 30 years or so, if you needed dynamic balancing, laser alignment, or preventative maintenance in the Dallas-Fort Worth metroplex, you called Cornerstone Mechanical. 
From installing centrifugal machinery to servicing cooling towers and exhaust fans, our techs showed up with vibration analyzers in hand and solutions on the brain. But as technology advanced, we noticed opportunities to be even more proactive, even more accurate. 
Now, with Erbessd Instruments on our side, we're taking our preventative maintenance services to new heights—whatever we have to do to keep your machinery and your business running strong.
Erbessd Equipment For Vibration & Condition Monitoring
As a manufacturer of vibration monitoring systems, balancers, and accelerometers, Erbessd Instruments innovates at the cutting edge of the industrial market. Here's how we're working with Erbessd Instruments to deliver cost-effective, value-added services to customers throughout the Dallas-Fort Worth area.
Enhanced Preventative Maintenance Capabilities
After years of working with the same equipment, we tune in on rumbles, squeals, vibrations, or smells. We come to know our machines like a farmer knows his ox. 
But as attentive as we may be, we can't divert 100% of our focus to the slightest alterations in machine behavior. We're human, after all. We have other tasks, concerns, and limitations that our equipment doesn't share. 
When measured over weeks, months, or years, these slight changes in behavior may indicate a failing component, a worn out belt, or even a struggling centrifugal pump. Still, without anything short of total attention, we may not notice these small changes leading up to catastrophic failures, work stoppages, or expensive emergency repairs.
Thankfully, we're not alone in paying attention to our machines. We can employ other equipment to help us.
Wireless Condition Monitoring for Superior Preventative Maintenance Services
When we think about machine operating parameters, certain metrics stand out above the rest. Machine performance and longevity depend on numerous factors, but the most important among them can easily include: 
Vibration

Speed (or RPMs)

Electrical current

Temperature
Minor or major changes among these four key performance indicators can suggest anything from a failing part to a major system malfunction. Monitoring these conditions, then, can save us thousands of dollars and hundreds of hours throughout the course of a calendar year. 
Meet the Erbessd Wireless Sensor Lineup
With long battery lives, internal temperature sensors, and configurable alarm values, the Erbessd lineup of wireless monitoring sensors keeps an uninterrupted watch over our equipment.
With varieties to monitor vibration, speed, current, and temperature, these wireless sensors don't share our scattered brains or attention spans. Once they're installed, these sensors are capable of taking thousands of measurements within the programmable parameters you set. 
All you have to do to understand the state of your equipment is consult your easy-to-ready graphs and charts. But Erbessd sensors don't stop there. They're also capable of measuring:
Thermography

Ultrasound

Lubricant analysis

Acoustic analysis

So much more
With Erbessd sensors and Cornerstone Mechanical on your side, you're more than a machine expert—you're the machine whisperer. Preventative maintenance through remote monitoring is practically automatic. Armed with information from Erbessd wireless sensors, Cornerstone Mechanical technicians can easily draw conclusions, suggest action, and undertake maintenance seamlessly.
How's that for improved outcomes?
Sign Up For Superior Preventative Maintenance From Cornerstone Mechanical in Dallas-Fort Worth
Stay productive, profitable, and at the top of your game with preventative maintenance through Cornerstone Mechanical and Erbessd Instruments. Get started today by calling us at (214) 570-9498 or contacting us online.
Stay tuned for more exciting news from Cornerstone Mechanical!
---
No More Work Stoppages. No More Emergency Repairs. Only Smooth Sailing.
Since 1995, Cornerstone Mechanical Services, Inc. has proudly served heavy industries of all stripes in the Dallas-Fort Worth area. Now, our partnership with Erbessd Instruments guarantees enhanced outcomes and avoided disasters left and right throughout Texas. To get started with your preventative maintenance today, just give us a call at (214) 570-9498. We can't wait to prevent your next emergency breakdown.