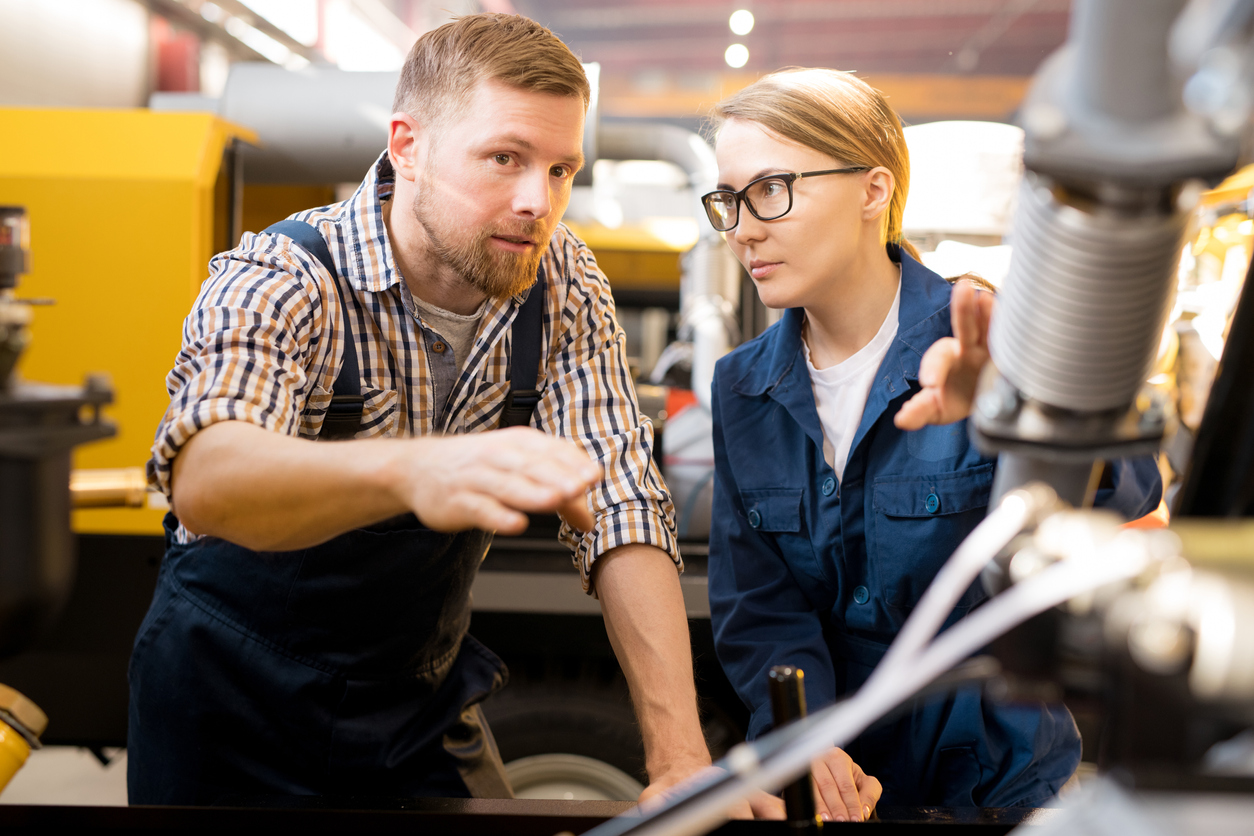 Corrective Maintenance 101 – What It Is & Why You Need It
You've been in industry long enough to know that there's more than one kind of machine maintenance. Part of operating a business is staying in business, and the machines at the heart of your operation require constant vigilance. While predictive and preventive maintenance specialize in catching machine failures before they happen, no maintenance program is perfect. Now and then, something will break. 
If you can't catch a machine failure before it happens, the next best option is fixing it quickly and correctly the first time around. Corrective maintenance from Cornerstone Mechanical, Inc. in Dallas and Fort Worth, TX, can get you back up and running in no time flat. But what is corrective maintenance, and how far can it go in supporting your operation's bottom line?
Maintenance for Past, Present, & Future
With heavy machinery, the only certainty is component failure, but the timing of that failure matters. Unexpected failures can throw your day, week, and quarter into chaos. It makes sense, then, that there's a kind of maintenance for each kind of failure—those that can be prevented, predicted, and corrected.
Predictive maintenance (as its name suggests) attempts to anticipate likely failures at around the anticipated time of failure. Preventive maintenance, meanwhile, hopes to prevent failures from happening in the future by replacing or repairing components before they have a chance to fail. Predictive and Preventive maintenance cover your past and future respectively, but what about your machine's present health?
Corrective Maintenance for The Now
The machine failures of this morning, this afternoon, and this evening require immediate attention. Corrective maintenance gets you back up and running by literally "correcting" the failure. But simply fixing the issue is only half the equation. You need urgent help, expert craftsmanship, attention to utmost detail, and knowledge spanning numerous internal systems and machine components.
Cornerstone Mechanical can provide the kind of "one and done" corrective maintenance your operation needs. Our technicians are familiar with the most vital and susceptible machine systems so that we can get you back in business ASAP.
Most Susceptible Systems
At Cornerstone Mechanical, our decades of experience have taught us a thing or two about predicting machine failures. As such, our technicians stand ready and willing to help with some of the most vital and most-likely-to-fail machine components by performing:
Bearing Replacements

Fan Rebuilds

Pump Rebuilds

Gearbox Replacements
Like your car or truck, the machine failure may exist in only one small component or spread throughout an entire system. At Cornerstone, we can diagnose the issue and make only the most appropriate repairs so that you're not waiting for maintenance you don't need. When it's convenient for you, we can step in and make more sweeping repairs to prevent follow-up failures.
Motor Repairs
For those with motor issues, our technicians can replace bearings on site so that you can get back to work ASAP. For more extensive motor failures, we can install and laser align your equipment for an easy, quick, and thorough return to work.
Fan Repairs
From small blowers to huge cooling towers, fans of all sizes are necessary for your work. We can repair as little or as much of your fan system as required and further improve the health of those systems with our dynamic balancing services. 
Pump Rebuilds
Pumps are the unsung heroes of major mechanical systems. They're easy to overlook but vital to your operation. For end suction, split case, or vertical pumps, we can perform simple, same-day repairs or complete overhauls as you require.
Corrective Maintenance With Cornerstone Mechanical
The best kind of machine failure is the kind you can see coming and prevent from happening at all. The next best kind of machine failure is the kind that's repaired quickly and efficiently. At Cornerstone Mechanical, we've seen failures of all kinds in our nearly 30 years of service throughout the Dallas & Fort Worth, TX metropolitan areas. 
To get back to work, back to profitability, and back to success, trust Cornerstone Mechanical with all your maintenance needs.
---
Prevent, Predict, & Correct Machine Failure with Cornerstone Mechanical
At Cornerstone Mechanical, we have the cutting-edge technology, expert craftsmanship, and years of experience needed to diagnose and then fix nearly any mechanical issue you may have. If we can't see it coming, you can bet we'll know how best to fix it. When the worst happens and unexpected machine failures occur, threatening your daily operation and your long-term success, trust the technicians at Cornerstone Mechanical. To learn more about our corrective maintenance services, contact us or call (214) 570-9498 today!