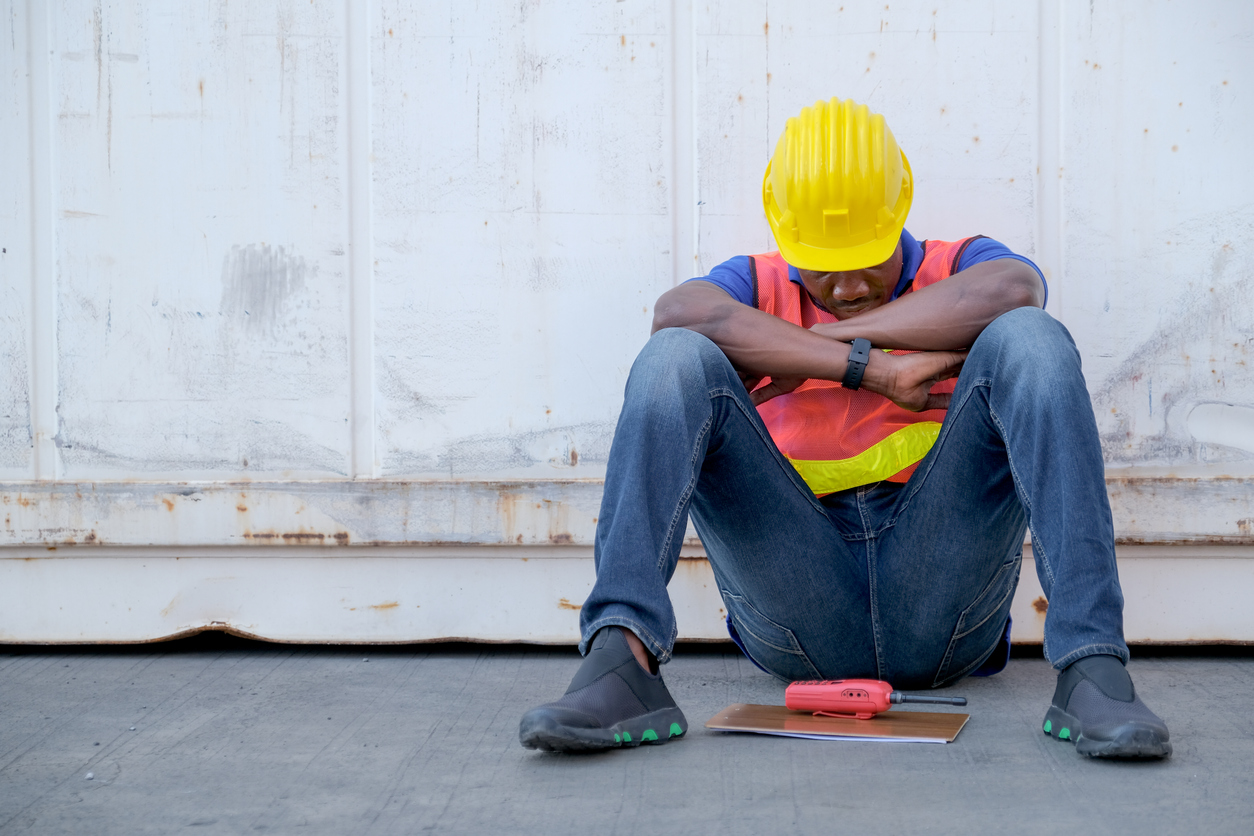 The True Cost of Machine Failure – Preventing Work Stoppages
Unfortunately, the indestructible industrial machine hasn't been invented yet. Across the nation and world, titanic industrial operations rely on the continued working of small (but still critical) machine components to stay up and running. It's hard to hit your quarterly production goals or expected profits when you have to shut down for the day for emergency repairs.
Billions of dollars and millions of employees depend on the everyday use of industrial machines. So, what is the true cost of machine failure in the industrial world? How much does machine neglect contribute to diminishing returns? 
At Cornerstone Mechanical Services, Inc., we know a thing or two about what it takes to keep machines running and businesses profitable. Let's look at the real cost of machine failure and what you can do about it.
The True Cost of Machine Failure
According to a recent study conducted by Senseye, the actual cost of machine failure is much higher than most could have imagined. Through a survey of 72 leading multinational firms, the average duration of downtime for large plants was calculated at an average of 323 production hours per year. That's just over 40 business days of production lost to work stoppages and downtime.
Accordingly, such a large figure has an equally large impact on profits. For the biggest players among the Fortune Global 500 firms, this work stoppage amounts to $864 billion per year in lost revenue. Depending on the industrial sector, the loss of revenue to downtime ranges between 1% and 20% of annual earnings—an unacceptable loss at either end of the spectrum.
The solution to this devastating loss of revenue is nearly unanimous among top industrial players: predictive maintenance.
The Difficulty
It's easy enough to say that regularly maintained machines have a lower risk of unexpected failure. There's nothing revelatory in that statement. What is revelatory is how few industrial operations actually engage in regular predictive maintenance services.
Anyone who's worked in heavy industry knows how easy it is to get caught up in the problems, solutions, and hard work of every day to the detriment of regular machine maintenance. Each day has its own challenges, concerns, and pressing issues, but when left too long without maintenance, your machines turn into ticking timebombs. It becomes a matter of when not if neglected machinery gives up the ghost.
So, how can predictive maintenance help?
How Predictive Maintenance Helps
Regularly scheduled predictive maintenance can do just that: predict. The real issue isn't that machines can't run forever with the same old parts. The real issue is making time for maintenance as opposed to reacting to breakdowns. 
When we wait for our machines to break, we're left scrambling to arrange expensive emergency repairs during operating hours. This is reason enough to invest in predictive maintenance, but the service has numerous other benefits too.
At Cornerstone Mechanical, we also specialize in vibration analysis and infrared thermography to give us every insight possible into the workings and health of your machinery. By employing cutting-edge diagnostic technology, we can look and listen for possible future failures in even greater detail. Predictive maintenance can also account for seasonal changes, ensuring that you're up and running come snow, sleet, sunshine, or heat. 
Make & Work More With Predictive Maintenance from Cornerstone Mechanical
When you predict, you spare yourself the stress and strain of simply reacting to a breakdown. Predictive maintenance can also help you avoid paying employees for work they can't do. It limits your risk of shelling out 4-times as much money for the same repairs and allows you to schedule those repairs outside of production hours. 
All in all, when there's $864 billion in downtime losses on the line each year, why take any chances at all? Cornerstone Mechanical can work with you to schedule your predictive maintenance service when it's most convenient. Our battery of cutting-edge diagnostic equipment paired with our decades of experience can provide you with the peace of mind you need to get back to work.
Don't wait for something to break. Do as the Fortune Global 500 and schedule your predictive maintenance today.
---
How much will your operation lose to downtime this year?
The best problems are the ones we can see coming. Unplanned downtime is the scourge of industrial operations the world over. But you don't have to wait for something to break to fix or repair it. Get out ahead of any possible work stoppages this year with predictive maintenance from Cornerstone Mechanical. To learn more, or to schedule your first predictive maintenance appointment today, contact us or call (214) 570-9498!