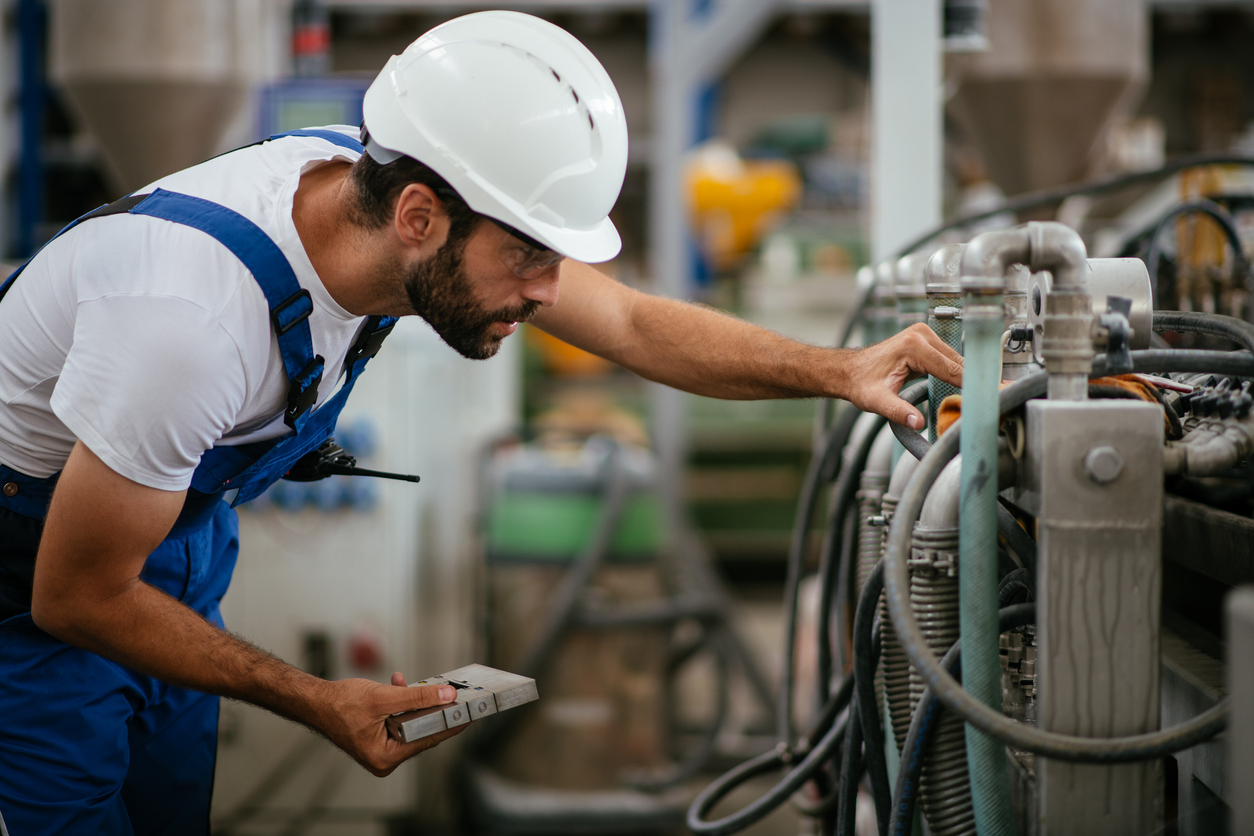 Spring Cleaning, Spring Maintenance – Preventive Maintenance
Summer is coming and the potential for machine failure rises along with the temperature. To keep your machinery up and running smoothly all summer long, schedule preventive maintenance services with Cornerstone Mechanical while there's still time.
The summer months heat up fast, so it's vital to make the most of the spring season's maintenance window. Here's why now is the perfect time for preventive maintenance from Cornerstone Mechanical.
How The Summertime Increases Your Risk Of Machine Failure
Ever notice how most machines start having problems once they get too hot? Your car, your phone, and even your personal computer all start behaving strangely when they heat up, sometimes even breaking down completely. 
Well, your industrial machinery is no exception to the rule. The hot weather puts a strain on your machinery, making it easier for components to overheat, parts to warp, and equipment to fail. All of which spells nothing but trouble for your operation. Especially since these kinds of failures can sometimes go completely undetected.
You may not always hear that strange humming/grinding sound that warns you of problems to come. That is until it's too late, and your equipment experiences a sudden, catastrophic failure. And from there, it's a cascading effect of decreased productivity, lower sales, and more downtime.
But what if there was a way to keep your machinery running at peak performance year long? A way to tackle all of the smaller problems that come with normal use and warm weather, before they get too hot to handle.
That's what preventive maintenance is all about, but we'll get more into that shortly. For now, let's focus on why right now is the BEST time for preventive maintenance.
Why Springtime Is The Best Time For Maintenance
The springtime sits between the coldest and hottest parts of the year, which makes it the perfect time for a little cleaning and maintenance. But from an industrial standpoint, springtime is when your machinery will be under the least stress. Especially since most companies tend to turn up production towards the end of the year and summertime.
In the spring, you have the golden opportunity before production ramps up, to give your industrial machinery the TLC it needs to keep things running smoothly all year long. With preventive maintenance, you ensure that your equipment properly recovers from last year's wear and tear, while also preparing it for seamless, peak performance in the future. This in turn helps prevent any unexpected failures from getting in the way of you shattering your sales goals and maximizing production.
On that note, let's dive a little deeper into exactly what preventive maintenance covers.
What Is Preventive Maintenance
As the name suggests, preventive maintenance services are all about making small repairs and fixes to your industrial machinery now, to prevent big problems from coming later. And at Cornerstone Mechanics, we offer preventive maintenance services that save time, reduce expenses, and ensure peak efficiency for your industrial operation.
During your preventive maintenance service, we will:
Inspect your equipment for signs of wear and tear

Investigate performance of common parts and components

Grease bearings

Replace oil

Tighten belts

Check coupling gaps

Verify alignment conditions

Plus any additional maintenance you may need
How Preventive Maintenance Saves You Money
When you schedule a preventive maintenance service, you're not only getting peace of mind but also investing in the future success of your operation. Because if your industrial machinery is running smoothly now, then you want it to keep running smoothly (or even smoother) later, right? 
Of course, you do. And that's why regular preventive maintenance services are one of the most powerful, yet affordable investments you can make for your operation. 
Preventive maintenance can benefit your operation by:
Increasing operating efficiency

Optimizing production capacity

Decreasing unexpected malfunctions

Reducing lifetime maintenance and repair costs

Reducing frequency of equipment failures

Minimizing client burden and customer drop off
Avoid Big Problems Later, With Preventive Maintenance Now
At Cornerstone Mechanics, we're here to help you boost productivity and keep operations running smoothly all year round. With our preventive maintenance, we inspect your industrial machinery, service parts & components, and optimize efficiency. Stop wasting time trying to fix industrial machinery yourself when you can be focusing on what matters most—your business. 
---
Preventive Maintenance with Cornerstone Mechanical in Fort Worth & Dallas, Texas
Schedule preventive maintenance with Cornerstone Mechanics at a time that works best for you, and we'll handle the rest. To take advantage of the springtime, and schedule your preventive maintenance services, contact us or call (214) 570-9498 today!